How to Write a Nurse CV to stand out
Whether you are working as a CNA, LPN, RN or one of the many other diverse nursing positions, a successful nurse CV should include all the required education, licensures, certifications, clinical work experience, and technical skills associated with your specific nursing field and job opening. Hiring managers looking for a nurse are searching for an experienced candidate with an educational background in nursing, which may vary depending on the specific nursing field. Educational requirements may range from undergraduate degrees, such as an Associates Degree in Nursing or a Bachelor of Science in Nursing, to graduate levels of education, such as a Master of Science in Nursing or a Doctor in Nursing Practice.
Remember that the first purpose of your CV is to sell yourself to the employer, demonstrating all of your relevant work experience and expertise that make you an ideal candidate for the nurse position that you are applying for. With this in mind, it is always recommended that you read through th job role description in order to identify the required education, skills, and experience necessary to fulfill the position at hand. Afterwhich, consider, which of these requirements you possess and make sure to highlight them within your nurse cv.
One of the key elements of any nurse's CV is the Skills section. It is vital to incorporate hard skills, otherwise known as technical skills in the Skills section of your cv. When it comes to soft skills or people skills, we suggest including these personal attributes and social intelligences within the Executive Summary and/or Work Experience descriptions. It is not necessary to include these characteristics in the Skills section of your cv. In fact, it is recommended that you only list your technical abilities within the Skills section so as to strengthen your CV and overall application.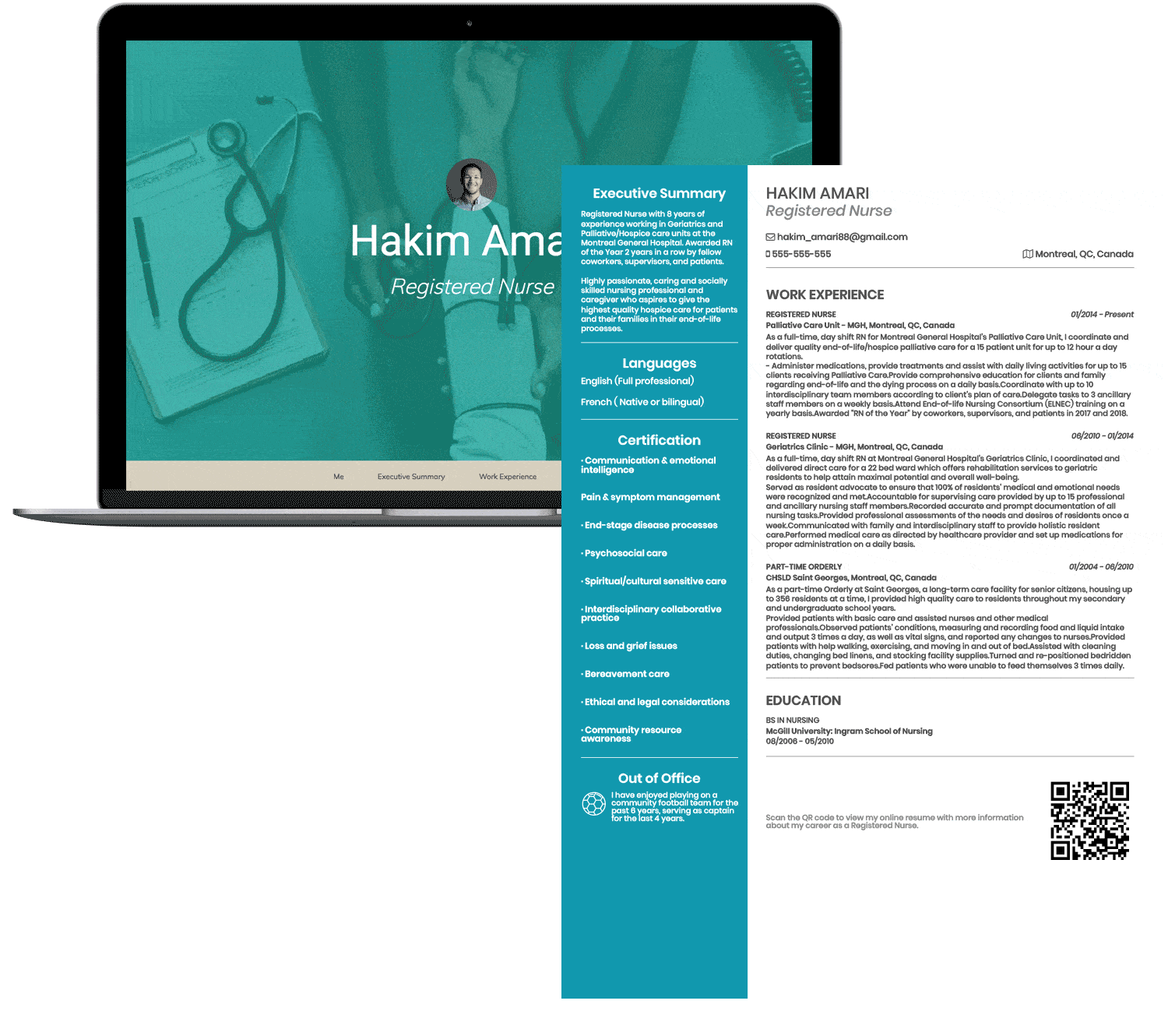 Nurse Job-Specific Skills
Highlighting your job-specific skills, whether in a Skills section, Executive Summary, or Work Experiences is crucial for any cv. An exceptional CV for a nurse, in particular, need to incorporate a number of essential technical nursing skills that the employer is looking for in an applicant. In order to be considered as a strong candidate, it is important to include nursing specific knowledge and abilities. Be sure to include your technical nursing skills that align with the job listing requirements and nursing unit at hand. Here are some basic, technical, and soft skill set examples to give you an idea of which of these capabilities you can include on your nurse cv.
Basic Expertise:
Patient Care & Comfort Practices
Electronic Health Documentation
Patient & Family Education
Diagnostic Testing & Result Analysis
Medication & Treatment Administration
Treatment Planning Development
Management of Nursing Department
Technical Expertise:
Advanced lifesaving training (ACLS)
Use of telemetry devices
Chest tube, ventilatory, and airway management
Lumbar punctures techniques and conscious sedation
Tube feedings and ostomy care
Specialized diabetic care
Soft Skills:
Communication & Interpersonal Skills
Compassion & Emotional Intelligence
Critical Thinking & Problem Solving
Teamwork
Reliability & Dependability
Detail-oriented
Care Nursing CV Example
Download nurse CV example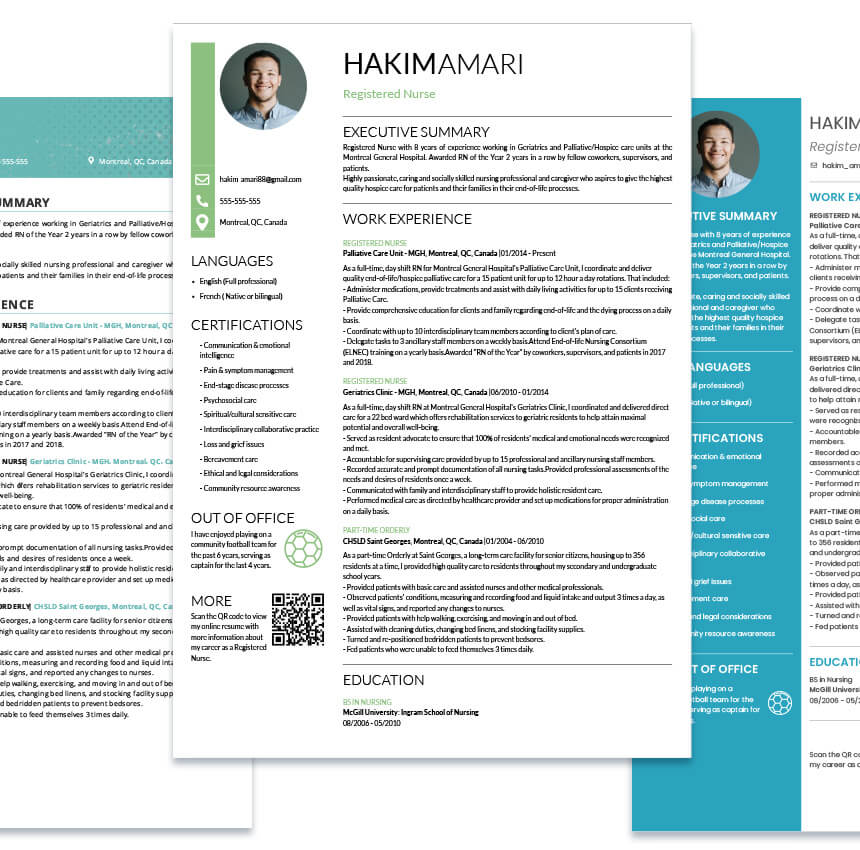 Action Verbs for Nurse CV
It is important to boost your CV by incorporating action verbs specific to your role. Along with your job specific expertise, these powerful action words will amplify your responsibilities and accomplishments.
Achieved
Briefed
Chaired
Coached
Controlled
Coordinated
Cultivated
Developed
Directed
Earned
Enabled
Established
Evaluated
Examined
Exceeded
Exceeded
Executed
Facilitated
Facilitated
Fostered
Gained
Guided
Headed
Informed
Maximized
Mentored
Operated
Orchestrated
Organized
Outperformed
Oversaw
Planned
Qualified
Reached
Reduced
Reorganized
Resolved
Secured
Taught
Trained
Nursing CV Executive Summary Example
Showcase your greatest nursing achievements and expertise here. Use as many action verbs and job specific information and expertise as possible. It is important to highlight your key attributes, as well as your qualifications and accomplishments for this specific nursing role and medical unit.
Registered Nurse with 8 years of experience working in Geriatrics and Palliative/Hospice care units at the Montreal General Hospital. Awarded RN of the Year, two years in a row by fellow coworkers, supervisors, and patients. Highly passionate, caring, and socially skilled nursing professional and caregiver who aspires to give the highest quality hospice care for patients and their families in their end-of-life processes.
Nurse CV Professional Experience Example
The Work Experience section of a CV is definitively the most important. So, if you are applying for a job as a nurse, make sure to include all relevant positions and work experience related to the medical field. You may also list work experiences that have transferable responsibilities as well as required expertise for a position as a nurse.
It is beneficial to provide a brief employer description before listing your responsibilities and accomplishments for each position. You should describe the hospital or clinic where you worked, what unit you worked in, how many patients you cared for, and the number of hours you worked on each rotation.
Make sure to use action verbs specific to your job field to describe your job responsibilities. Do not simply list general tasks performed. Instead, mention your greatest achievements within each work experience and try to measure them in numbers. Ask yourself the following questions in order to quantify your work history: How many patients did I care for?, How many hours did I work?, How many beds were there in my unit?, How many nurses did I collaborate with, train, or manage? By incorporating the answers to these questions and using your nursing action verbs, you will more effectively prove that you are an ideal candidate for the job!
01/2014 - Present
Registered Nurse | Palliative Care Unit - MGH, Montreal, QC, Canada
As a full-time, day shift RN for Montreal General Hospital's Palliative Care Unit, I coordinate and deliver quality end-of-life/hospice palliative care for a 15 patient unit for up to 12 hour a day rotations.
Administer medications, provide treatments and assist with activities of daily living for up to 15 clients receiving Palliative Care.
Provide comprehensive education for clients and family regarding end-of-life and the dying process on a daily basis.
Coordinate with up to 10 interdisciplinary team members according to client's care plan.
Delegate tasks to 3 ancillary staff members on a weekly basis.
Attend End-of-life Nursing Consortium (ELNEC) training on a yearly basis.
Awarded "RN of the Year" by coworkers, supervisors, and patients in 2017 and 2018.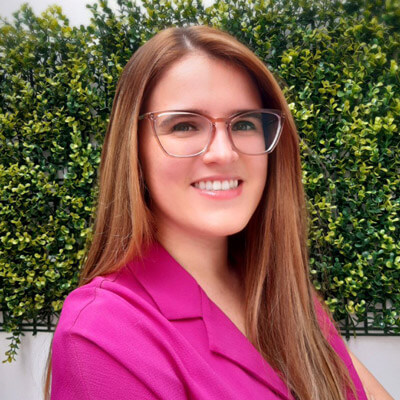 Coach & recruiter @kaelon.co and co-founder @cvonline.me