Applying for a job with the right CV has a big impact on your chances of getting the job, especially in the initial round of the interview process. With a few exceptions, first-time job seekers have never been taught how to write an effective CV.
However, our experience assisting over 2 million people around the world in creating the best possible version of their CV, has shown us that not only fresh entrants to the workforce struggle with this tedious process, but so do long-serving professionals and frequent job seekers.
That's why, after witnessing firsthand the real impact a strong CV has, we decided to create a CV builder along with a database of free CV samples to assist job seekers as well as public and private organizations that provide career orientation programs. Dummy CV examples and guides that can be found here are job specific including useful insights on what and how to include it in a CV along with the biggest mistakes to avoid.
Our goal: CV examples that secure job interviews
We have some good news for you: if you can demonstrate in your CV that you satisfy the education qualifications of the opening you are applying for you'll almost certainly receive an interview, even if you are missing a specific requirement.
The CV samples in this library were created with that goal in mind and include elements, phrases and sections that have been used by actual people who have been counseled by professional career advisors and and obtained good results with them. Don't wait any longer; download the CV examples you need and get started on your own!
Content CV examples
The first element to consider for the success of your CV is undoubtedly its content, this, along with an an exceptional format are the keys to make a good CV. As with all the CV examples you will find on this page, the secret to making a good CV is to demonstrate that you meet most of the requirements while conveying the idea that you are a candidate worth meeting in person and getting to know more about.
Before you start writing your CV it is essential to be clear about where you are going to apply: doing some research towards understanding the needs of the company and the position you are applying for. To do this, don`t just read the job offer, check their website and the work they are doing. Once you have done this, make a list of professional and education experiences, technical requirements and skills that cannot be missing in your CV, and then look at your experience to date for examples to verify that you have these skills or that you have mastered these technical requirements and include them in the different sections of your CV. With this, we are not only talking about your work experience skills, but also about your life experience, i.e. your studies, projects, and even elements of your private life such as volunteering or personal interests and hobbies.
As you will have seen from the examples in this library, using action verbs is a great way to highlight the tasks in your previous experiences and link them to what is expected of you in this new position, as they show signs that you are a proactive, committed and results-driven person - in short, someone that can be trusted.
The CV samples provided on this page have been written by the same experts who produced the How to write a CV guide where you will find many practical tips and specific examples that demonstrate how to analyse position opening, link them to your work life and other relevant experiences and finally write your work experience, professional profile and other sections of your CV.
CV examples format
As research work has shown, often a good CV with the perfect content, written according to the guidelines we just shared with you, isn't enough to attract the attention of the people in charge of a selection process, so it is important to pay special attention to the format of the CV as well.
Not all formats are suitable for all jobs, industries or candidates. There are cv samples that are ideal for people with little experience and others that allow you to include a lot of information on a single page. The functional cv and chronological cv formats used in the CV examples featured in this article are just a few of the cv templates available on our CV builder, where you can create unlimited CV variants, changing and modifying the templates as many times as you want until you find the one that best suits your content and application.
In addition to original CVs that highlight the most important content, all the formats available in our CV maker are compatible with Applicant Tracking Systems or applicant management software, programmes used by companies to make a first screening to select candidates who meet the requirements of the position and therefore pass to the second phase of the selection process, where employers review them manually.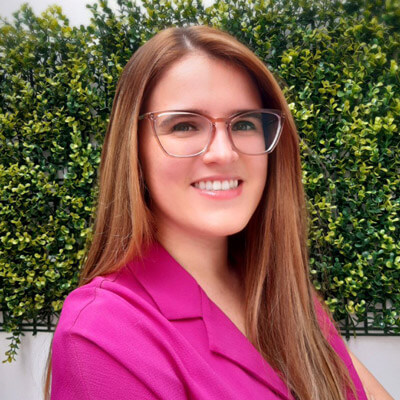 Coach & recruiter @kaelon.co and co-founder @cvonline.me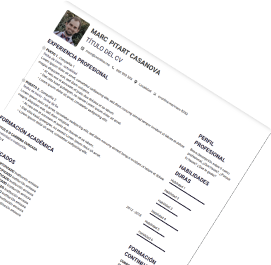 Sleek CVs with a Linkedin profile
Sign up for free, import your Linkedin profile and apply more than 25 professional CV examples that will help you stand out!
More information