How to Write a University Student CV that stands out
A successful university student CV should include all the relevant education, experience, and skills necessary to fulfill the job that you are actively applying for. Remember that the purpose of your CV is to convince the employer that you are the ideal candidate for the job, demonstrating all of your applicable experience, whether paid or unpaid, and skills that make you a perfect fit for the job position that you are applying for. With this in mind, it is always recommended that you read the job role description in order to identify the necessary requirements to fulfill the job at hand. Afterwhich, consider, which of these qualifications you possess and make sure to highlight them within your student cv.
As a current student, you should incorporate hard skills and soft skills on your cv. We suggest separating these skills into two separate sections, one dedicated to your technical skills, and another dedicated to your social intelligences and people skills. It is important to include your strongest skills within the Executive Summary. You should also mention how you used these abilities and knowledge within your Work Experience, Volunteer Experience, and/or Extracurricular Activities descriptions in order to provide real-life examples that support your level of mastery.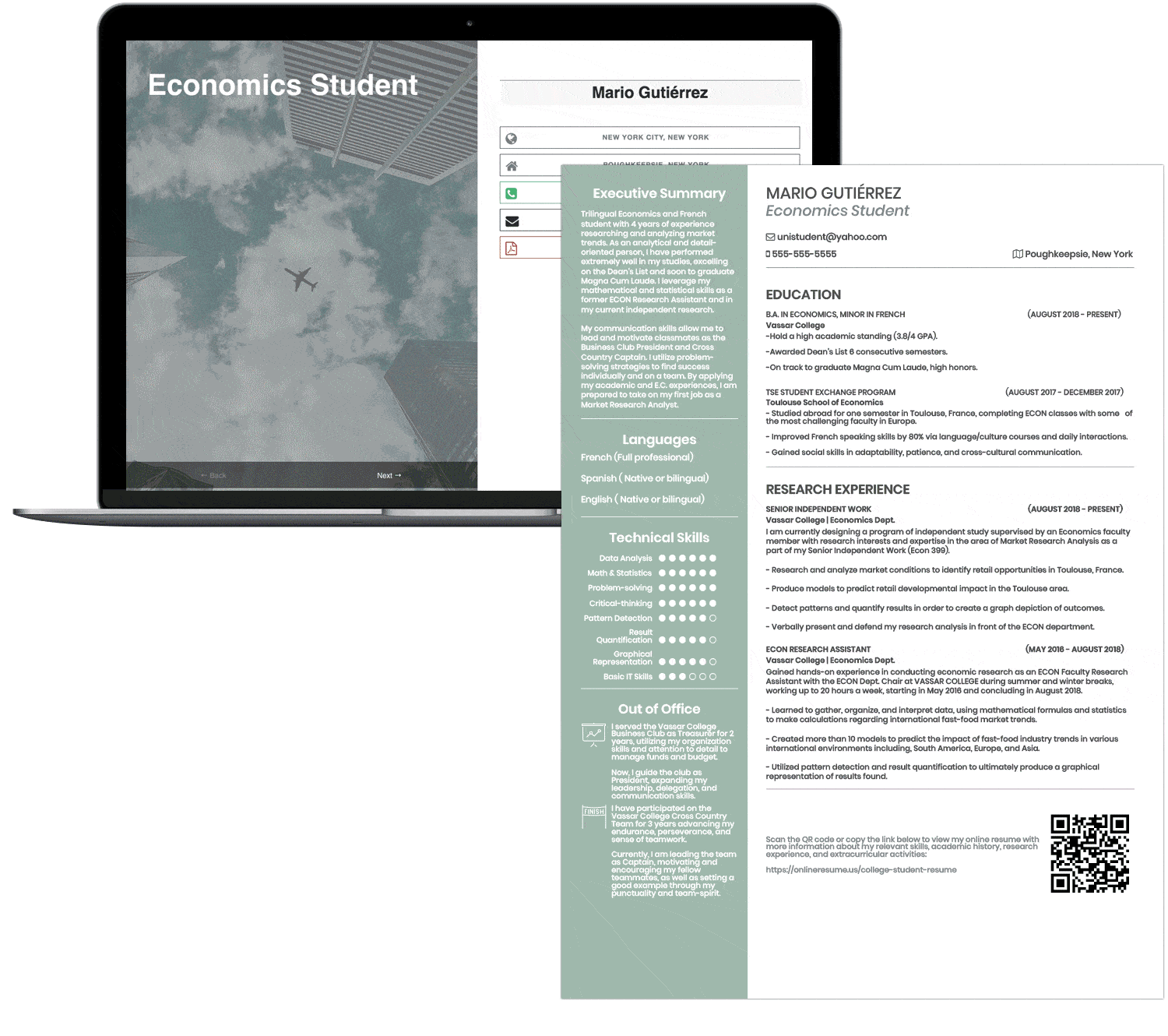 Career-Specific Skills
Highlighting your career-specific skills, whether in a Skills section, Executive Summary, or Work Experiences is crucial for any cv. An exceptional student CV, in particular, should incorporate hard skills and social skills that the employer is looking for in an applicant. In order to be considered as a strong candidate, it is important to include your job-specific knowledge and abilities. You can find hard and soft skill set examples specific to your particular work field here.
University student CV Example
Download University student CV example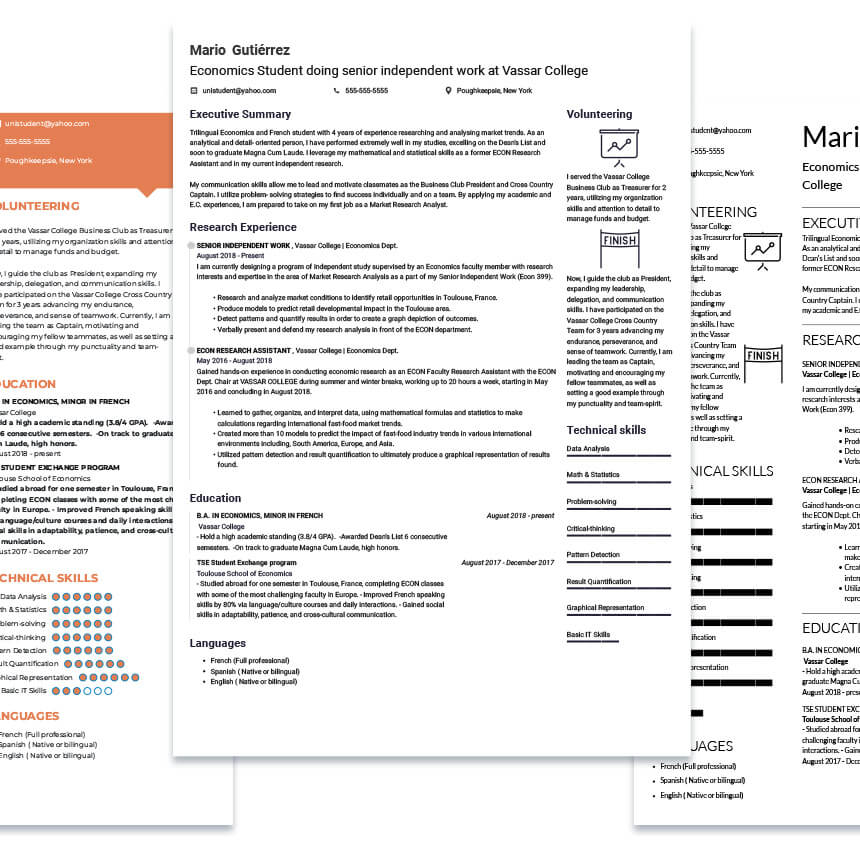 Use action Verbs
It is important to boost your CV by incorporating action verbs specific to your career field and job role. Along with your career-specific skills, these powerful action words will amplify your responsibilities and accomplishments. Check out action verbs for your area of work here.
University student CV Executive Summary Example
Showcase your greatest skills and qualifications here. Use as many action verbs and job specific information and skills as possible, while maintaining a concise summary of your academic and career-related background. It is important to highlight your key attributes, as well as your qualifications and accomplishments for the specific job role and company that you are apply for.
Trilingual Economics and French student with 4 years of experience researching and analyzing market trends. As an analytical and detail-oriented person, I have performed extremely well in my studies, excelling on the Dean's List and soon to graduate Magna Cum Laude. I leverage my mathematical and statistical skills as a former ECON Research Assistant and in my current independent research. I utilize problem-solving strategies to find success individually and on a team. By applying my academic and extracurricular experiences, I am prepared to take on my first job as a Market Research Analyst.
University Student Education Section Example
As a current university student, the Education section on your CV is one of the most important sections. We suggest that you put more emphasis on it by positioning your Education section before your work experience section, but always after your executive summary. Make sure to accentuate the aspects of your academic background that directly align with the job at hand. List your degree and institution. Clarify that you are a current student by including the year you began studying and the word present. i.e.: (2015-Present). Include any special recognitions such as Latin honors or department awards. If you have a generous amount of space on your CV, you may even want to consider creating a separate section for your awards and honors so that you can provide a longer description of the awards' scope and significance.
Remember to incorporate what you studied, a.k.a your major/minor(s). Hiring managers are normally more interested in what your speciality is, rather than where you gained said knowledge and expertise. For this reason, it is often more beneficial to spotlight your field of study than the college or university that you attended. Of course, if you went to an especially highly acclaimed educational institution it is probably worth highlighting, along with your major/minor(s).
If you participated in a study abroad or off-campus program at some point in your studies, you should make sure to include this experience, as well. You may consider listing it as a separate experience within your Education section. In this case, you should include descriptions of what you studied and the skills that you gained during this experience. For example, if you enhanced your foreign language skills or some particular soft skills, such as flexibility or adaptability, you should be sure to incorporate these achievements. Keep in mind, that your ultimate goal is to display the experiences and skills that make you an ideal candidate for the specific job role that you are submitting an application for.
2015 - Present
B.A. IN ECONOMICS, MINOR IN FRENCH | VASSAR COLLEGE
Hold a high academic standing (3.8 / 4 GPA).
Awarded Dean's List 6 consecutive semesters.
On track to graduate with Magna Cum Laude high honors.
TSE STUDENT EXCHANGE PROGRAM | TOULOUSE SCHOOL OF ECONOMICS (TSE) | August 2017 - December 2017
Hold a high academic standing (3.8 / 4 GPA).
Awarded Dean's List 6 consecutive semesters.
On track to graduate with Magna Cum Laude high honors.
University Student Work Experience Description Example
As a student without a lot of paid work experience, hiring managers do not expect to see a lot of previous job positions on your cv. However, they are interested in knowing about your applicable unpaid experience, whether as a volunteer or intern. Thus, you should utilize your Work Experience section as a way to show off previous experiences that directly relate to your desired profession. You may also list work or volunteer experiences that do not directly align with your work field, but that have transferable responsibilities, as well as required skills for a position within your career area. If you do not have a lot of experience outside of your career-related internships, research, teaching assistantships, or volunteer experience, you can change the Work Experience section to "[Name of career field] Experience." You should make the effort to include all relevant experiences, paid or unpaid, related to your future area of work.
It is beneficial to provide a brief organization/employer description before listing your responsibilities and accomplishments for each position. You should describe the institution, department, volunteer organization, or company where you worked, what kind of projects you worked on, who you collaborated with or assisted, and the number of times per week and hours you worked/volunteered.
Make sure to use action verbs specific to your future career field to describe your responsibilities, as well as the skills that you used to accomplish your duties, and any specific methodology or technology employed. Do not simply list general tasks performed. Instead, mention your greatest accomplishments within each experience and try to measure them in numbers. Mention any particular honors or special recognitions that you or your team earned. Ask yourself the following questions in order to quantify your work experience: How many students did I teach/mentor?, How many hours did I work?, How many teachers/coworkers did I collaborate with, observe, or assist?, etc. By measuring your experience with numbers and using your teaching action verbs, you will more effectively prove your worth for the job at hand!
May 2016 - August 2018
ECON RESEARCH ASSISTANT | VASSAR COLLEGE
Gained hands-on experience in conducting economic research as an ECON Faculty Research Assistant with the ECON Dept. Chair at VASSAR COLLEGE during summer and winter breaks, working up to 20 hours a week, starting in May 2016 and concluding in August 2018.
Learned to gather, organize, and interpret data, using mathematical formulas and statistics to make calculations regarding international fast-food market trends.
Created more than 10 models to predict the impact of fast-food industry trends in various international environments including, South America, Europe, and Asia.
Utilized pattern detection and result quantification to ultimately produce a graphical representation of results found.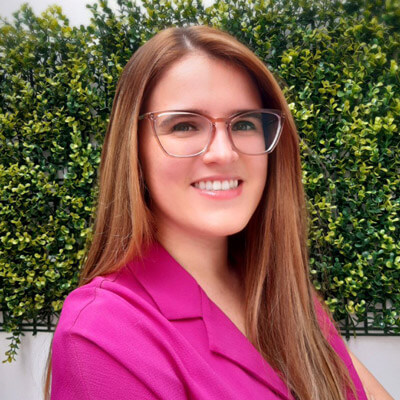 Coach & recruiter @kaelon.co and co-founder @cvonline.me